To download several invoices please do the following:
1.- Go to "Manage Invoices"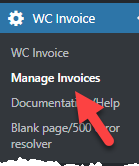 2.- Select the invoices that you want to download and click in 'Download'

Thats it! the plugin will create a zip file with all your selected invoices and will download it for you.
Alternatively you can also view or download ...
Continue Reading →